Since applying for Social Security disability benefits can be a difficult process, a disability attorney or advocate may increase your chances of being awarded benefits by helping accurately and favorably complete the complex paperwork, ensuring that all deadlines are met, and providing you with representation at a hearing.
After submitting our web form, you will receive a 100% FREE evaluation of your disability claim. Disability attorneys and advocates receive compensation if you are awarded back benefits. We have no affiliation with the Social Security Administration, the agency at which you can apply for Social Security disability at no cost.
Do You Qualify For SSDI?
In order to qualify for SSDI, you must suffer from a permanent condition that prevents you from working. In other words, your disability must have lasted, or be expected to last, a minimum of twelve months and you must be unable to earn an income greater than $1,220 per month
Do You Need Representation?
Having representation will help you to know and understand your options in the case of a denial. In addition, an experienced lawyer or advocate can help to organize paperwork and medical records, prepare you or your witnesses for hearing, and will likely have a vast amount of previous experience dealing with SSA offices and judges in your area.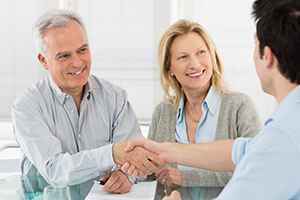 ​​​​​​​The SSDI application process can be overwhelming, particularly in the fairly common circumstance of a denial at the initial stage. Having the experience of a qualified Social Security representative can prove invaluable in getting you the benefits that you deserve.
If you are disabled and feel that you are entitled to benefits under Social Security Disability Insurance, please click the button below and fill out the form for a no obligation disability case evaluation today.
Start Your Disability Claim In 3 Easy Steps!